Food & Music Part 4: Royal Wedding Buffet
Updated: Feb 29, 2020
Oh give me that fire!


Another instalment of Food With Chewi's Food & Music! This is probably the one that sparked the idea of me doing this little segment. It is also what stopped this being a Food Memory post aswell. There was a royal wedding nearly two years ago. It was of course the wedding of Prince Harry and Meghan Markle that was held on the 19th of May 2018 in St George's Chapel at Windsor Castle. The groom, Prince Harry, is a member of the British royal family and the bride, Meghan Markle, is American and previously worked as an actress. There has been a lot going on recently to do with them but lets not go into that!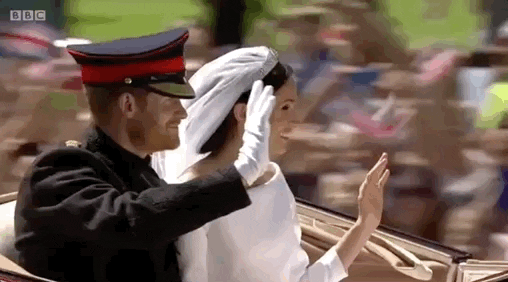 For this event where I worked, we decided to do a British themed buffet to celebrate the occasion. I was in charge of the kitchen back then in that job so I thought of what we could do.
With the place I was at, you'd get information at short notice. Also I had kitchen staff that really didn't wanna play ball, get involved or offer any input.
I remember my head being a mess because of planning with what to do and what would be suitable for the occasion. Where I worked was about 11 miles from where I live, with rush hour traffic at home time you could be stuck waiting a while in the traffic. Anyway I was sitting in traffic thinking about my day and what on earth I was going to do, when this song came on my Spotify on the car stereo. It was Barns Courtney's Fire, A very uplifting and inspiring song and to put a pun out there. It put fire in my belly!
I think after listening to the song over and over that evening and talking things over with a couple of close people. The next day I knew exactly what I was going to do and how I was going to do it!
It wasn't all me tho, the careers and the activity staff set the mood and set up the dining room.


I tried looking for my notes from that night but I couldn't find it anywhere but I do have a few photos. I cant remember everything that was put out for the buffet but I remember making scotch eggs, bakewell tarts, sausage rolls, summer berry cupcakes, trifles, potato salad and coleslaw. Which were all homemade.
There was pork pie, samosas, seasoned chicken drumsticks and finger sandwiches. The finger sandwiches were the only thing I didn't cook, prepare or make.
A nice touch too was some cupcakes the residents baked and decorated.
After all the food had gone out and everyone was getting stuck in (residents and staff!), it was really good to see and I was pleased with the outcome. Its defiantly one of my proudest moments as a cook.
So what do you all think?
What song inspires you with cooking and food?
Whats your favourite buffet item?
See you soon guys.