My Top 10 Dishes Ever! (So Far)
Updated: Feb 26, 2021
I was looking at other food blogs and finding new people to follow on Instagram, where I found a post of someones top 10 dishes of 2018. So I thought I would make a top 10 out of all the food I have cooked over the years. I relied on my Instagram to help me decide, I considered all sorts for what came in what position. Whether it how good the food was, how good the photo looked, or the reason why I cooked it.


Also I like the idea of top 10's because its something that sparks my interest when I see them, Whether its about films, albums or games. I used to like watching the top 10 of what was out at the cinema years ago. They used to show it on sky movies and its crazy to think it but it was 20 years ago!
10. Mint Chocolate Brownies.
This sweet treat recipe I found from Sorted Food. I used to watch the recipes and the overall chemistry four friends had in the kitchen was really nice to see. I made these brownies in 2016 in the summer time and I made them for a summer fayre for where I was working at the time. It was entered into a bake off type competition between the staff, well I made it for that but it wasn't aloud to be entered because I worked in the kitchen. (Unfair advantage apparently)
All cakes and bakes from it all was sold to the visitors and all of mine sold out so that was good!


This traybake brownie is very rich, indulgent, gooey in the middle and has a velvety smooth chocolate ganache to finish... with raspberries, white chocolate, after dinner mints and mint leaves to garnish.
9. Harlequin Chicken.
There is not a great deal to say about this, it will feature in an upcoming Food Memories post. Its basically just plain roasted chicken drumsticks. But I love the memory and I love the picture! I'm not sure I like it that much because I have only just made it, who knows! But its made the list.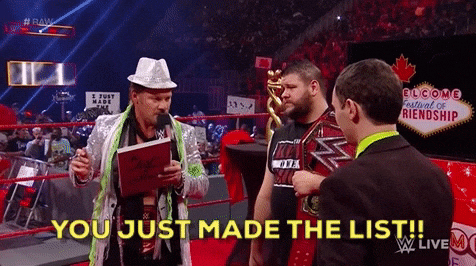 8. Valentines Day Black Forest Cake.
Now this cake was for last years valentines day (obviously). I cant remember what it was but I couldn't do the dessert that was originally planned for the valentines day menu, so I had to think of my feet with it a little. What I came up with was inspired by a black forest gateaux.


It was a chocolate tray cake, with a layer of cherry pie filling over it, then a layer of piped whipped cream on the top with some chocolate sauce drizzled over it with some sugar shaped hearts. It went down really well!
7. The Cheese Steak Pizza.
I do not need to say much about this because I have done a full post on it. The debut post of my Food Memories, the pizza and the clown. I cant imagine a pizza without a tomato or BBQ base sauce on a pizza but this works really well, And its steak so whats not to like!
Everything about this post is amazing! The food, the memory, the photo and the film made this special.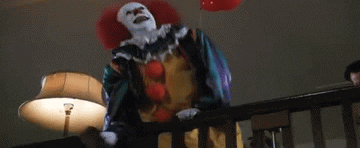 6. Sticky Toffee Pudding.
This picture was taken when I was working in my first cooking job I had after I completed my apprenticeship. I was a kitchen assistant when I started but I pushed to be the third cook at the time. So I would cover illness or cover holidays, things like that.
Since I started making this it has became one of my favourite puddings and its a real crowd pleaser and one of the first dishes that I would put on any winter or warming menu.


Its a special dish to me because it reminds me of when I was starting out.
5. Mixed Grill.
Now believe it or not when I cooked this, I was so so bored!
I had left my old job and I had been away from there for about a month I think it was. I was going a bit stir crazy because I was hardly doing any cooking, I was spending my time lazing about and playing on the PlayStation.


When I was younger the mixed grill was what I would go for when I would go to the pub for something to eat.
I never used to be able to finish them when I was out unless I was a little tipsy.


Looking back I realise I have three verity of potato so I would change that. I would add some chicken too! Maybe some chorizo too!
4. Philly Cheese Steak Sandwich.
I don't need to say much about my love of cheese steaks, so its no surprise its featured on my top 10. Its on twice if you include the pizza!
Writing this bit gave me an idea for something that is coming up in a few months. I wont say a lot because a select few will get the reference. But with the cheese steak featuring twice, makes it an undisputed dish!
The recipe for the cheese steak is on the recipe page if you want to make your own.


I do think its time for me to try a new mega sandwich tho!
Any ideas? Let me know below!
Before I go into my top three, here are a few honourable mentions!


Pan Fried Sea Bass with Bacon Lardons, Cubed Potatoes and Tomatoes.
Sea bass has become one of favourite dishes to cook. In the photo above, this was the first time I had ever cooked sea bass and it was for an important occasion. With the sea bass I cooked it with bacon, potatoes and tomatoes, I have also added chorizo, prawns, sweet potato and butternut squash.
I only cooked sea bass a few weekends ago and the photo is below, which do you prefer?
The Breaking Bad Breakfast.
Yo!


El Camino came out a day after my birthday last year on Netflix so I wanted to do something for it, hence the Walter White breakfast. It was an excuse to use my breaking bad serving bored too!
Gus Fring's Los Pollos Hermanos is near the top of my list to make soon tho! With Better Call Saul season 5 being released later on this year, it's the perfect time to make it!
Brexit British Flan.
Again like the harlequin chicken at number 9, I'm not sure if this made it onto the post because I have made it recently. But anyway unless you've been living under a rock for the past few years, the news, radio, social media and everyday convocation has been dominated by brexit.


Finally on the 31st of January, Britain left the EU. At first I didn't give it another thought because like most I was sick of hearing about it. But my mum said to me that I should make some cakes or something because of it. My first reaction was to laugh but then when I thought about it, I thought why not because its a hot topic and people might see it. I settled on the idea of making a fruit flan because I already had a lot to do with the super bowl coming up and a few other bits I wanted to cook and post about.


So the flan was made up of strawberries, blueberries and raspberries, organised to make up the British flag. Normally I would use whipped cream on the bottom but I went for the healthier option of low fat Greek yogurt. The flavour was vanilla and coconut, and I really do not like coconut but this yogurt was amazing! It went so well with the sponge and the fruit. It was very moreish, take my word for it!
The Chilli Platter.
This is the final mention before the top three! I chose the chilli platter because it was fun to make and it looks really good. As you know I like finger foods that could work on a buffet. I like something different without breaking the bank as well.


The platter was made up of bacon wrapped jalapenos that were filled with cream cheese. There was some ample sized sausages wrapped in streaky bacon with some nice cheese on toast too, that had bacon and BBQ sauce on one and chilli flakes in the melted cheese.


I also chose this because on the day I made it, I started Food With Chewi on Instagram.
So maybe I will make another platter board for the FWC birthday that's coming up!
3. Pan Fried Salmon with Chorizo, Tomatoes and sliced Potatoes.
This dish was going to be my number one choice, I say its the best thing I have ever cooked and it is. Its my own dish I put together without a recipe for inspiration or anything. Granted i'm sure 100's of chefs and cooks have made this dish. But It was something I sat down with a pen and paper and put together. My only criticism is that its not filling sometimes, so there is every excuse to make a nice side dish to go with it. Maybe some garlic bread or dough balls.
2. Rose Cake.
This cake is special to me because cake decorating hasn't been my strong point and its something I long to improve on and learn more about. At my old job we used to make birthday cakes and I was getting bored of making cakes with the royal icing on and I decided to switch it up abit. Its high on the list because it was something out of my comfort zone and I just went for it really.


I have made icing with the colours pink, orange and green but this is the better one out of the three I think. One day I will make more cakes with coloured icing.
1. Unfinished Business Beer Battered Onion Rings.
This for me was perfect!


Its all I need to say about it, that's why its number 1 on my list. It would of been the salmon like I said but this dish looked exactly how I wanted it to look after a month or so of mentally planning it. Again like I have said about a few of my entry's, I have made special posts about them already so I wont go on. I brought a whole case of the beer and being honest its not as nice as I thought it would be so iv got some more ideas for food to make with the beer. If you have any batter or beer ideas! Comment below!


Also at the time of when I made it, the unfinished business title made a lot of sense because everyone has unfinished business in life in one form or another and we should do more to finish what we have started. Whether its faded friendships, hobbies that we neglect, things you enjoy or something as silly like finishing a film or a Netflix series.


So that was my top 10 dishes ever with a few extra mentions. I think I may update it every year or do a top 10 of that year or something. Who knows!
If you made it this far, thank you for reading and I will be uploading again very soon!