Its that time of year again! Super bowl week!


The Super bowl is the annual championship game of the National Football League (NFL). It is where the champions of the National Football Conference (NFC) and the American Football Conference (AFC).
This year is the 54th Super bowl, it is between the NFC champions the San Francisco 49ers and the AFC champions the Kansas City Chiefs. The game will be held at Hard Rock Stadium in Miami, Florida. Home to the team I would say I follow in the NFL, the Miami Dolphins.
I am hoping to watch it but I have work the day before and the day after, and it being in america it will be shown in the early hours so we will see. My pick to win is the 49ers, i'm not really bother who wins if i'm honest because they are two teams I dont know a lot about. Having done research into the type of food I wanted to do for this post, Iv decided I would quite like to go to San Francisco. America has always been appealing to me but now it is now more than ever.


My interest for American football (or football if your reading this from america) came from watching films, firstly Ace Ventura: Pet Detective, and the Longest Yard was another.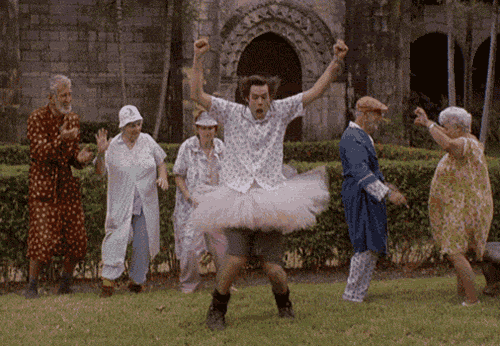 Also playing video games too, firstly on the XBOX in the mid 2000's. Mainly because you could play as a team as mascots and I found that quite cool and funny. But more recently playing Madden on the PlayStation 4.


Superbowl 52 in the 2017 season, I made a monster of a philly cheese steak sandwich in honour of the Philadelphia Eagles winning the trophy against all odds against the New England Patriots. That can be found in the recipe section if you want to give it a go!


I had a fair few ideas of what to do, whether to do two dishes from each city or whether to do just some Super bowl worthy snacks. In the end I went for the dish from each city, because then I will make the dishes compete on my Instagram story.


So representing Kansas, I have made some BBQ pork ribs. Which were slow cooked in the oven for about two and a half hours Kansas was an easier choice to make of what to cook. There was all sorts like burgers, chicken wings and many others.
For San Francisco I will be doing the mission burrito, which is pretty much a bigger burrito than an average one. Very filling and designed to last you all day. I did some thinking on it, and I decided to do a burrito with filling of my choice. Although its not traditional, it will still be nice. I filled mine with Chicken, red onion, chorizo and rice.
So what do you prefer ?
What would you eat out of the two?
Who's going to win?
Who's going to lose?
49ers or Chiefs?
And we are under way!!