Food & Music Part 3: An Obvious Five
Updated: Feb 29, 2020


With my food and music posts I wanted to do posts about one dish and one song or album and the memory, story or reference that went with it. But I have thought of a few that are not strong enough to write about as one post. So with this post I will be talking about five food and music pairings that I have thought of recently. Some have better points than others but these five have very obvious links, all of these are in my food & music story on Instagram by the way.


1. R.E.M - Orange Crush & The Orange Rose Cake.


Now I have more than one food reference with R.E.M. The other reference I have is with Leicester Tigers & doughnuts, at the final whistle R.E.M's shiny happy people would play over the tannoy. That is one for another time tho, this pairing is inspired by a song called orange crush, I told you these were going to be obvious. It was a song released in 1988, two years before I was born. Making the rose cakes became a bit of a speciality for me when I used to decorate them and I experimented with a few colours. Pink, orange and green to be exact, green was a mistake as I used them on a square cake and it ended up looking like a hedge! I think pink was my favourite and most popular I would say, I even had an order for one once out of work. But this reference is short and sweet like the other four will be.


I've got my spine, I've got my orange crush.


2. Bowling For Soup - 1985 & Any Soup I Make.


When I thought of this I was at work and I was thinking about pairings and I was peeling potatoes or something, my mind wonders when I do things like that in the kitchen. I picked 1985 for the picture because it was their most successful song, but for me my favourite song was the girl all the bad guys want. That song reminds me of my first crush in high school, in my school there was a lot of emo/goth kids. Artists that were out at the time were Evanescence, Good Charlotte, Linkin Park & The Rasmus. There was also My Chemical Romance's Black Parade & Green Days American Idiot that came later which was very popular. I first found the song on a Now: thats what I call music CD, 53 I think it was. I have done a few different soups recently, some for occasion and some just to get the soup fix. I'm actually having soup while I am typing this up, a nice veg soup that includes sweet potato and fennel.


The other day I found a video from last year where the band played girl all the bad guys want but with modern lyrics, I'll leave a link for the video and I'll copy and paste some of the lyrics so you can see. Let me know if you liked it or not, I'd love to see a re-release with those lyrics.


8 o'clock, Monday night and I'm on tinder
I swipe right on a girl little cooler than me
Her name is Ayva she's got a choker and a lip kit
She likes Yungblud but I'm not quite sure who that is


And when she walks
All the wind blows and the angels sing
But she doesn't notice me!


Cause she is watchin' UFC
Liking guys with neck tats
Listenin' to Bring Me
Got Post Malone on snapchat
It's like a bad movie
She is lookin' through me
If you were me, then you'd be Screamin' "Someone shoot me!"
As I fail miserably
Tryin' to get the girl all the bad guys want
She's the girl all the bad guys want!
She likes the Walking Dead and I like Stranger Things
Her playlists are full with rappers that are mad at their dad
She says she'd like to score backstage with Little Uzi
She'll never know that I'm the best that she'll never have
The 1975 - Chocolate & Chocolate Cake.


This one with be a short one I think, I'm not really into 1975 but I brought the debut album because it had gone to number one and the band were one of the hottest acts about. I can only remember couple of tracks from it tho, they were "Chocolate" and "Sex". I had a recipe I used to use for a chocolate icing/ganache. It was brilliant to use on cakes or cheesecakes, literally make it and pour it over and let it set, the finish is amazing.


4. Red Hot Chilli Peppers & Chilli Con Carne.


Again another very obvious one, I think this was the first one I thought of. I've listened to the chillies for about 20 years.(that is mad to say). My dad got me into them, mainly the Californication and the By The Way albums and some of the videos that went with those songs. My favourite song I think is Dani California, which came out when I was in school I think and I remember buying the CD single from Asda when CD singles were a thing. I could do a whole post about the chillies to be honest a lot of it wouldn't be food related.


Chilli I find quite comforting, infact anything with rice is comforting to me. I find its simple to do and the longer you leave it the better it tastes. I finish my chilli with a little dark chocolate about 10 minutes before serving it. Chilli is versatile because it can go with lots of things like wraps or jacket potatoes, I've seen also a few ways to do chilli. They include a chilli pasta bake, adding to a hot dog and making a chilli dog, and making a bread bowl and putting some chilli in the middle maybe.


5.Gorillaz - Plastic Beach & The Breakfast Bagel.
I saved the best until last, plastic beach is possibly one of my favourite ever albums, defiantly top 10! This is the only one out of the five that you wont work out straight away.
A song on the album is called superfast jellyfish and the song is basically is about breakfast time. Its abit random but if you've listened to Gorillaz or watched any of the music videos you'll know.


The album featured collaborations with Snoop Dogg, Lou Reed, Mos Def, Mark E Smith and Little Dragon to name a few. I always wished I went to see them live when they were touring the album because the Gorillaz band had basically half of The Clash in too. They formed a super band for the album as well as having their own orchestra.
Even in the "Stylo" music video, Bruce Willis makes an appearance and its epic!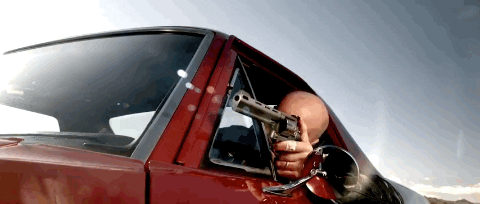 You cant beat a good breakfast and I could of picked any breakfast picture to go with this song but I went for a breakfast bagel. I think I had sausage, bacon and a fried egg in it.


"Superfast, superfast, I come in last, But just in time for breakfast"


So that is it for this post, four obvious references and one not so obvious, depending if you know the band very well. Thanks for reading and let me know below any food & music stories you have!